In order to make your stay in Prague as easy and enjoyable as possible we sell the whole package. The price of the package varies from 310€ to 730€  per person and depends only on chosen accommodation.
Every package includes
Three nights accommodation in chosen hotel
Bus transfers airport-hotel (for the biggest part of the team)
Bus transfers hotel-pitch
Pitches with both natural and synthetic surface
Service of paramedics during the matches
Full board (breakfast at the hotel, lunch at the pitch and common dinners)
Common evening entertainment
Additional cultural program for non-playing participants (large groups over 30 people)
A small souvenir for every participant
Prize for every team
A friendly guide, who will take care of the team during the whole stay (for groups over 10 players)
Free "open tap" beer at all official events during the tournament
The price doesn't include the health insurance.
---
Price of package (€)
In this table you can check the price of the package according to the chosen hotel and type of room. The price is stated in euros and per person. The price of the extra night includes accommodation, breakfast, assistance of Barrel crew and organization of any event (trip, friendly match… etc) only for cost price

25. 8. - 28. 8. 2022
Hotel/Type of room €
Twin/double
extra night
Single
extra night
Triple
extra night
Quadruple
extra night
ILF 3*
360
25
430
50
360
25
Prague Centre Plaza 3

SOLD OUT

390
35
490
70
380
30
Zlatá Váha - economic rooms 3*
420
45
520
80
390
35
Adria 4*
460
60
600
105
450
55
Wenceslas Square 3*
470
60
610
110
420
45
410
40
Ambassador 5*
490
70
650
120
460
60
---
Discounts for numerous teams
for the team leader with more than 35 members – free of charge
for the team leader with more than 21 members – 50 % discount of the full price
bus driver (not participating on the tournament) – free of charge for the groups over 20 persons
children until the age of 3: free of charge *
children from 3-12 years – 50%
* Remark from organizarers – the participation of small children is not reccommended.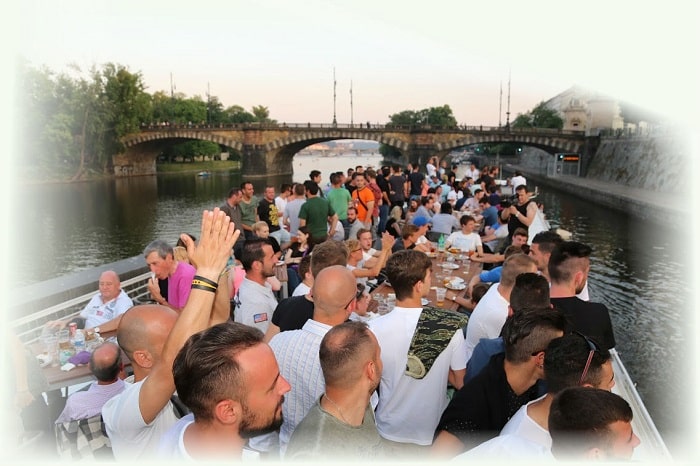 Special discounts for loyal teams
teams that participate in the tournament for fourth time and more can claim discount of 20 € per person
Cancellation terms
more than 90 days before the tournament: 0%
from 90 – 50 days before the tournament: according to cancellation policy of chosen hotel with minimum of 50%
less than 50 before the tournament: 100%
on the tournament: 100% of estimated price for confirmed number of participants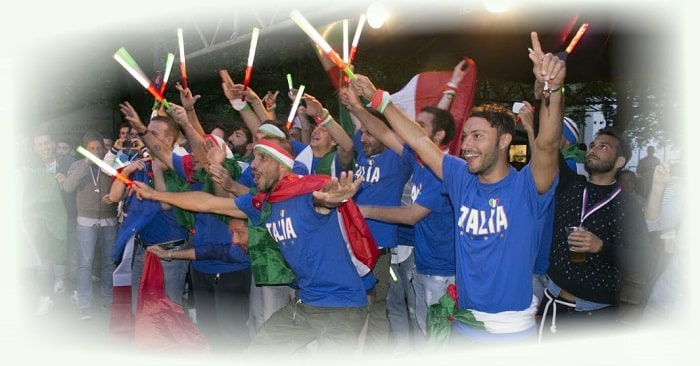 Every team has to pay deposit 500€ of advance payment within 14 days from registration to confirm its participation.
Please send the advance payment to the following account
Name of the bank: ČSOB a.s.
SWIFT/BIC code: CEKOCZPP
Address of the bank: ČSOB, 310/60 Na Pankráci, 140 00 Prague 4
Name of the beneficiary: ČSFS Produkce s.r.o.
IBAN: CZ1303000000000184252615
Note: name of the team
.